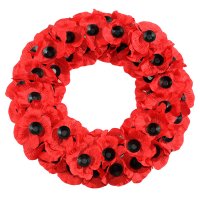 In memory of


Florence Elizabeth Allison

Leading Aircraftwoman 2130584. Women's Auxiliary Air Force.

Died: Saturday 8th December 1945, aged 21.


[Arrington]


Lest We Forget





Born: c1924 Islington.
Died: Saturday 8th December 1945, aged 21.
How Died: By her own hand at RAF Lynham, Wiltshire. A true casualty of war.



Medals: War Medal 1939-1945 and the 1939-45 Star for operational service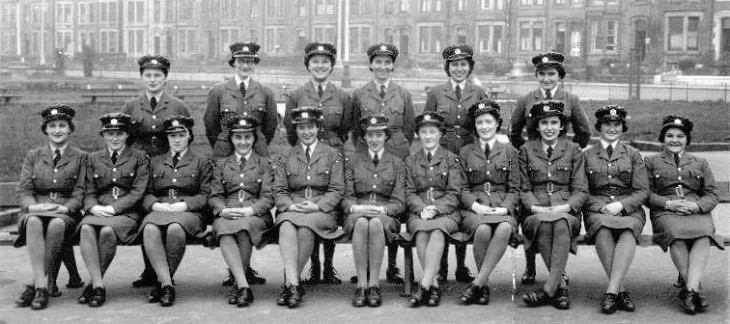 Florence is pictured above on the far left of the bottom row.
Family Information: Florence was the youngest daughter of William Arthur Allison (1879-1946) and Olive Allison (1891-1980) (nee Hough) of Hornsey, Middlesex. She was younger sister to Olive Vera, Lily Dorothy Winifred, William Charles, Victor Arthur, Thomas, and Edna M. Allison.



At the time of her death her parents were living at 'Midway' in Arrington. Her father died there a year later on the 16 December 1946.



LACW Florence Elizabeth Allison is buried in an unmarked grave [but see the April 2017 update below] at New Southgate Cemetery (Brunswick Park) in North London and commemorated on the 'Cross of Sacrifice' Memorial (below) situated in front of the chapel. The wording reads "These Members of His Majesties Forces Died in the Service of their Country and Lie Buried in this Cemetery".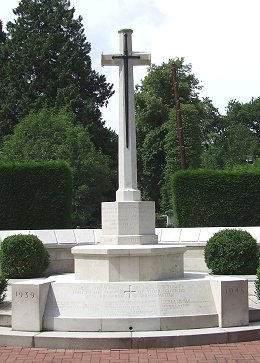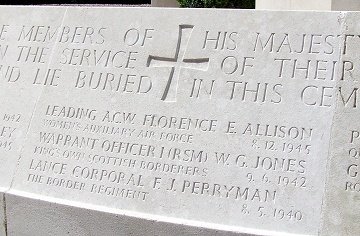 [Photographs at New Southgate Cemetery by Steve Odell, July 2007]

Grave: (Kerb Wall) Section. A.H. Grave 99 (Pre 2007]
Cemetery: New Southgate Cemetery.


----------------



Update April 2017



When I visited New Southgate Cemetery in 2007 I went looking for Florence's grave. I had the location reference and plot number to hand but was disappointed to find this entire area of the cemetery had been cleared in preparation for new burials. I assumed the grave had been lost. So ten years later I was delighted to receive an e-mail from Marco Di Franco in which he wrote
"I visit the New Southgate Cemetery frequently where my father in law is buried, and recently a grave has been created there. I was intrigued as it is a CWGC [Commonwealth War Grave Commission] grave amongst the recent burial areas, so I took a photo and researched it. I hope this photo of the grave may be of interest, the area is well kept."
Thank you Marco.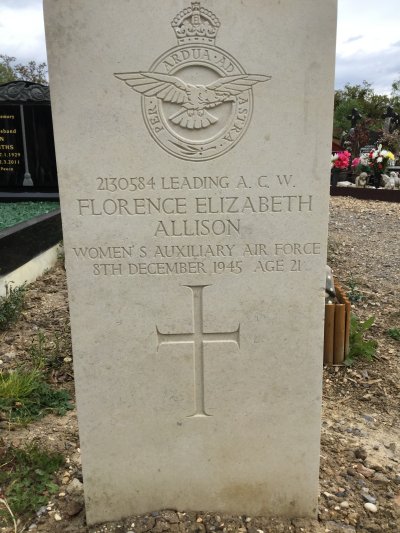 Photograph courtesy of Marco Di Franco, April 2017
----------------

New Southgate Cemetery is in the extreme south of Hertfordshire. It contains 109 Commonwealth burials from the 1914-1918 war, scattered throughout the cemetery, 51 German burials from Alexander Palace Internment camp, and two Belgian soldiers. There are also 86 Commonwealth burials from the 1939-45 war.

The Cross of Sacrifice is erected in front of the Chapel, and behind the Cross is a screen wall bearing the names of those of the 1914-1918 war whose graves could not be marked by headstones. Those from the 1939-1945 whose graves could not be marked are named on a Kerb Wall affixed to the Cross of Sacrifice.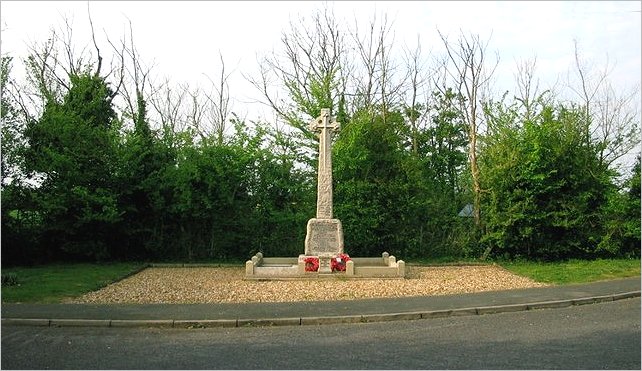 The Wimpole and Arrington War Memorial pictured in 2011
© Photographed by Lorraine and Keith Bowdler

The servicemen and women are listed under the Parishes of Arrington or Wimpole
as shown on the Cambridgeshire County War Memorial in Ely Cathedral.

Researched by Steve Odell.
The War Memorial Project would welcome any further information, photographs or memories of
Florence Elizabeth Allison for this page.
Please contact us via the contact e-mail address below.