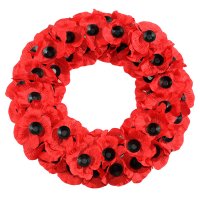 In memory of

Edward Charles Skinner

Private 15628. 7th Battalion, Suffolk Regiment

Died: Wednesday 9th August 1916, aged 25

[Wimpole]
Lest We Forget

Page in Development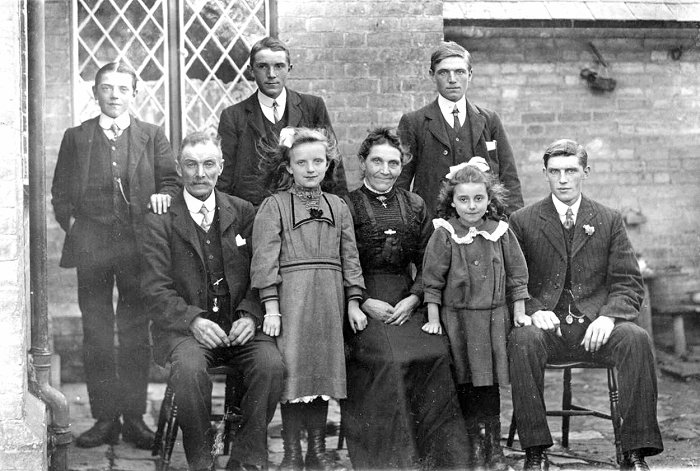 Photograph courtesy of Brenda and Michael Skinner.
Edward [Eddie] Charles Skinner was the son of Charles and Ellen Skinner of New Wimpole, Cambridgeshire. The photograph above shows the Skinner family, photographed at the Wayman's house

[68 Cambridge Road]

around 1912. Eddie

[seated right]

was brother to Frank Skinner

[standing, right]

and Harry Skinner

[standing, centre],

who are also listed on the Wimpole and Arrington War Memorial. Within four years of this family photograph being taken, three of Charles and Ellen's four sons had been killed in action in France.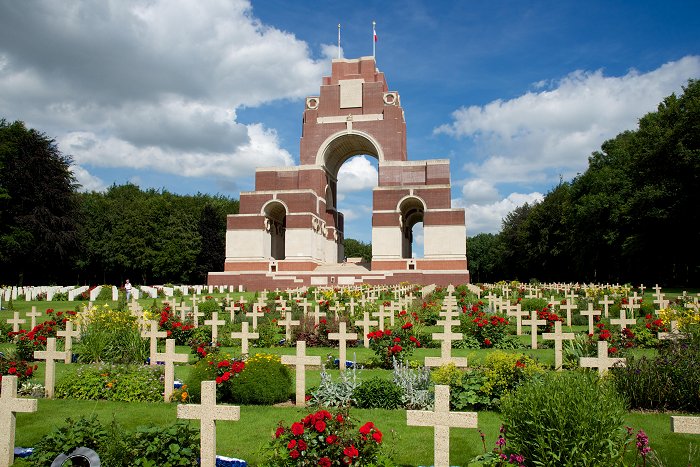 Thiepval Memorial to the Missing
(© JonathanNicholls/iStock)

Memorial:
Edward C Skinner is commemorated on Pier and Face 1C and 2A,
Thiepval Memorial, Somme, France.

The Thiepval Memorial, the Memorial to the Missing of the Somme, bears the names of more than 72,000 officers and men of the United Kingdom and South African forces who died in the Somme sector before 20 March 1918 and have no known grave. Over 90% of those commemorated died between July and November 1916. The memorial also serves as an Anglo-French Battle Memorial in recognition of the joint nature of the 1916 offensive and a small cemetery containing equal numbers of Commonwealth and French graves lies at the foot of the memorial.

The memorial, designed by Sir Edwin Lutyens, was built between 1928 and 1932 and unveiled by the Prince of Wales, in the presence of the President of France, on 1 August 1932.

Edward C Skinner is also commemorated (under the badge of the Suffolk Regiment) on the gravestone of his father C E Skinner, in Wimpole Churchyard.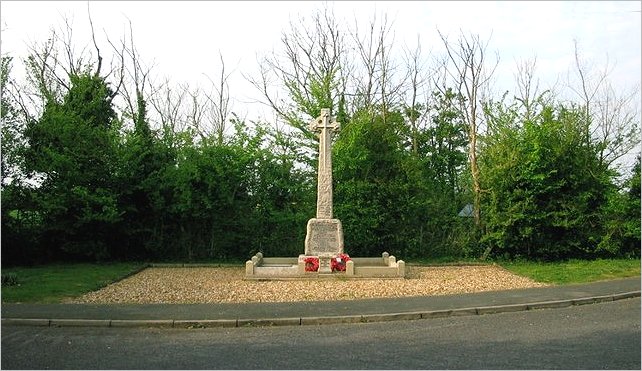 The Wimpole and Arrington War Memorial pictured in 2011
© Photographed by Lorraine and Keith Bowdler

The servicemen and women are listed under the Parishes of Arrington or Wimpole
as shown on the Cambridgeshire County War Memorial in Ely Cathedral.

Researched by Steve Odell.
The War Memorial Project would welcome any further information, photographs or memories of
Edward Charles Skinner for this page.
Please contact us via the contact e-mail address below.