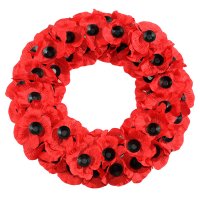 In memory of

Harry Skinner

Private 8246, 1st Battalion, Befordshire Regiment

Died: Saturday 14 November 1914

[Wimpole]
Lest We Forget

Page in Development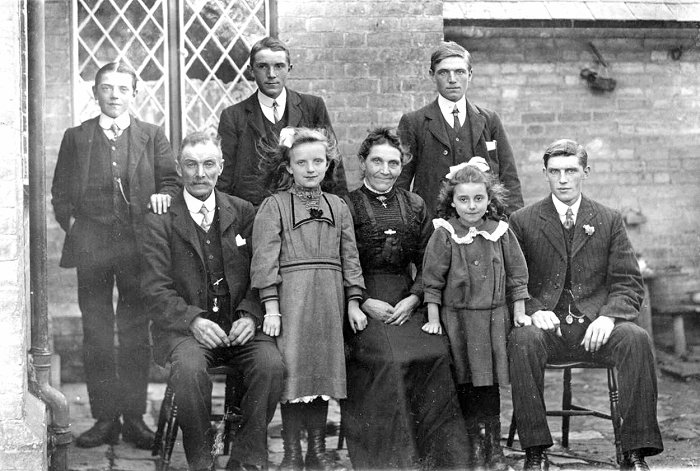 Photograph courtesy of Brenda and Michael Skinner.
Harry Skinner was the son of Charles and Ellen Skinner of New Wimpole, Cambridgeshire. The photograph above shows the Skinner family, photographed at the Wayman's house at

[68 Cambridge Road]

around 1912. Harry

[standing, centre]

was brother to Edward

[sitting, right]

and Frank

[standing, right],

who are also listed on the Wimpole and Arrington War Memorial. Within four years of this family photograph being taken, three of Charles and Ellen's four sons had been killed in action in France.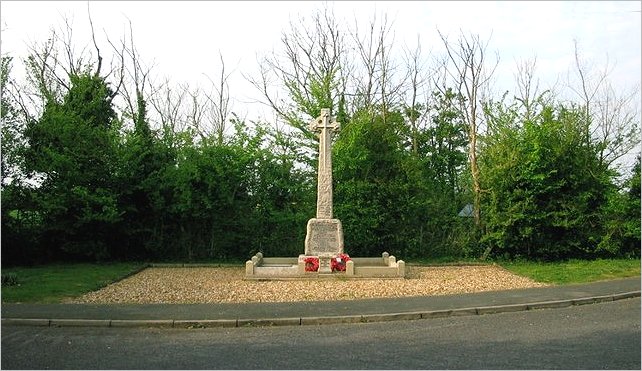 The Wimpole and Arrington War Memorial pictured in 2011
© Photographed by Lorraine and Keith Bowdler

The servicemen and women are listed under the Parishes of Arrington or Wimpole
as shown on the Cambridgeshire County War Memorial in Ely Cathedral.

Researched by Steve Odell.
The War Memorial Project would welcome any further information, photographs or memories of
Harry Skinner for this page.
Please contact us via the contact e-mail address below.